My photo "Ex Machina" was selected for YourDailyPhotograph.com, a curated online print repository managed by the prestigious Duncan Miller Gallery in Santa Monica, California.
The photograph is now on sale as a limited edition print. Click the image below for more details.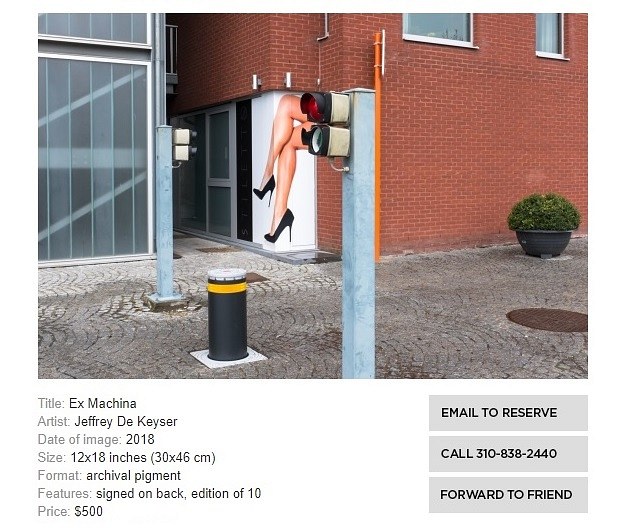 YourDailyPhotograph.com is backed by Duncan Miller Gallery, an internationally recognized fine art photography gallery specializing in 20th and 21st Century photographic works. Located in the Bergamot Station Arts Complex in Santa Monica, California, the gallery has built a reputation as a leading resource for preeminent collectors, curators, and institutions. With one of the largest collections of vintage photographic prints in the world, the gallery maintains diverse and extensive holdings including works by Henri Cartier-Bresson, Edouard Boubat, Robert Doisneau, Ruth Orkin, Marc Riboud and Edward Weston.
Every print offered on YourDailyPhotograph.com is inspected, and personally approved by Daniel Miller, director of Duncan Miller Gallery.